Improve Your Property's Beauty & Value with Stamped Concrete
Decorative stamped concrete provides you with limitless design possibilities – from colors to patterns.  When you combine its greater durability and lower cost than natural stone products, stamped concrete is an easy low maintenance choice for both new construction outdoor areas and renovation projects. Decorative concrete is also an excellent choice for indoor floors that experience heavy traffic.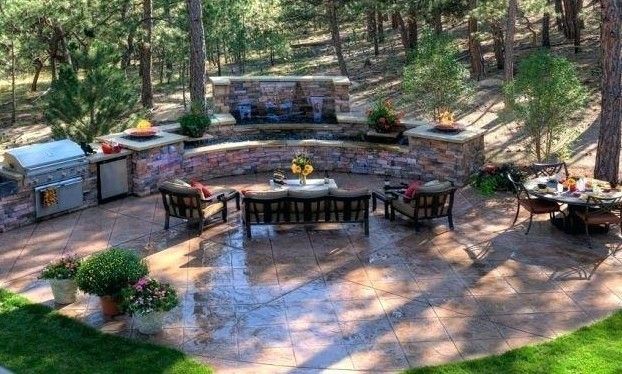 We are dedicated to changing the way the world looks at concrete. No more does it have to be the boring, solid gray slabs that we are so used to for driveways and walkways. In fact, you may have seen stamped concrete and not even known it. We can add colored pigments to the concrete we stamp to provide a close match to the material imitated in the stamp. We can add accent colors for depth and variety. Accent colors are used to show depth in the stamped area like grout.

The stamp itself is made of polyurethane or, in older forms, various types of metal so it resembles a cookie cutter. Shortly after the concrete is poured and has had time enough to hold a shape, the stamp is applied with pressure. The cookie cutter analogy is very apt in this process except that it is only on the surface, not pushed all the way through. Stamps come in many shapes and sizes and, for an added artistic touch, can even be combined. Although the primary purpose of concrete stamps are to mimic other materials, newer modern stamps are used simply to apply different designs.
Stamped concrete is a cost-effective alternative to using materials like bricks, slate or stone. Stamped concrete is often used outside for patios, walkways, pool decks or other hard surfaces because it is easy to take care of, looks great and will stand up to the elements. Using stamped concrete as opposed to the other paving materials saves a lot of time and is must less expensive. It can also be longer lasting because there are no cracks that run through it to provide places for weeds to sprout or erosion during rain. The team at Lake Norman Custom Concrete have years of experience in helping customers design and install wonderfully appealing stamped concrete that is more durable than the expensive material it imitates.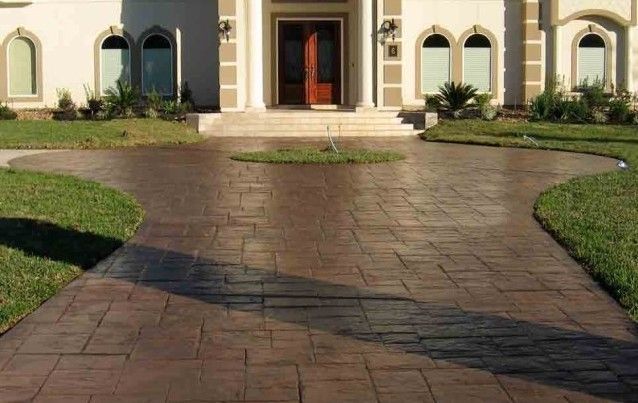 THE STAMPED CONCRETE DIFFERENCE
See why the benefits of Stamped Concrete outweigh that of other hardscape options like asphalt, pavers or natural stone.
Benefits of Stamped Concrete
Durability

Unlimited Designs

Low Cost

Fade Resistant

Perfect for Indoors and Outdoors